8/9 instrumental, electronic, art / progressive rock by Jesper Pedersen & Jan Printz

The first album from 1999. Updated in 2012 with some organic percussion & 5.1 mix.


Full Album - Teaser.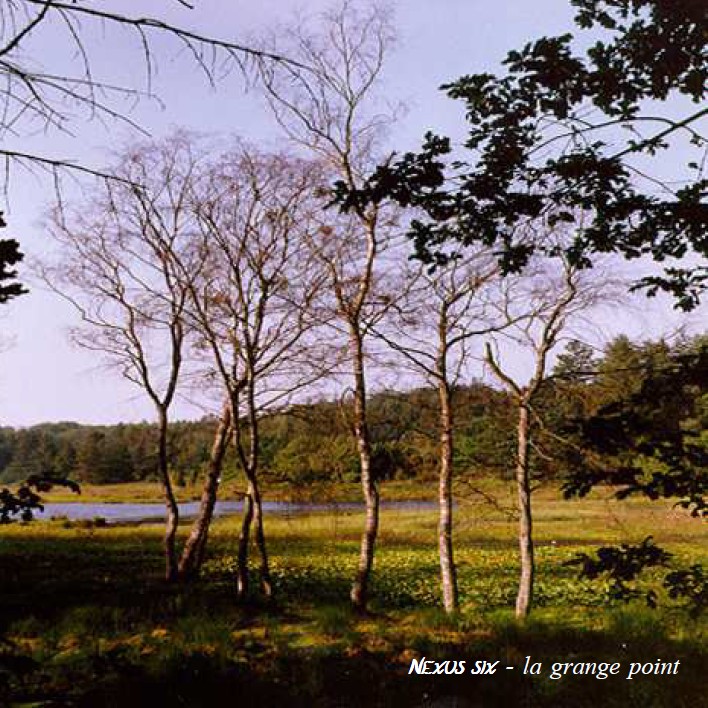 Get the 2012 mix of the album from Bandcamp in stereo or 5.1 surroundsound!
La Grange Point can be used on videoproductions (eg. youtube) free
as long as you add our name: Nexus Six & the link:
http://janprintz.dk/NexusSix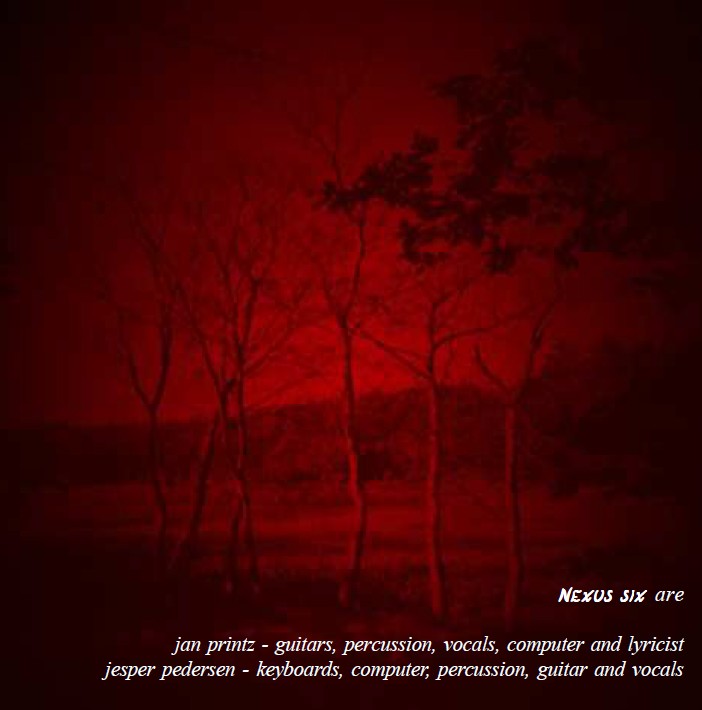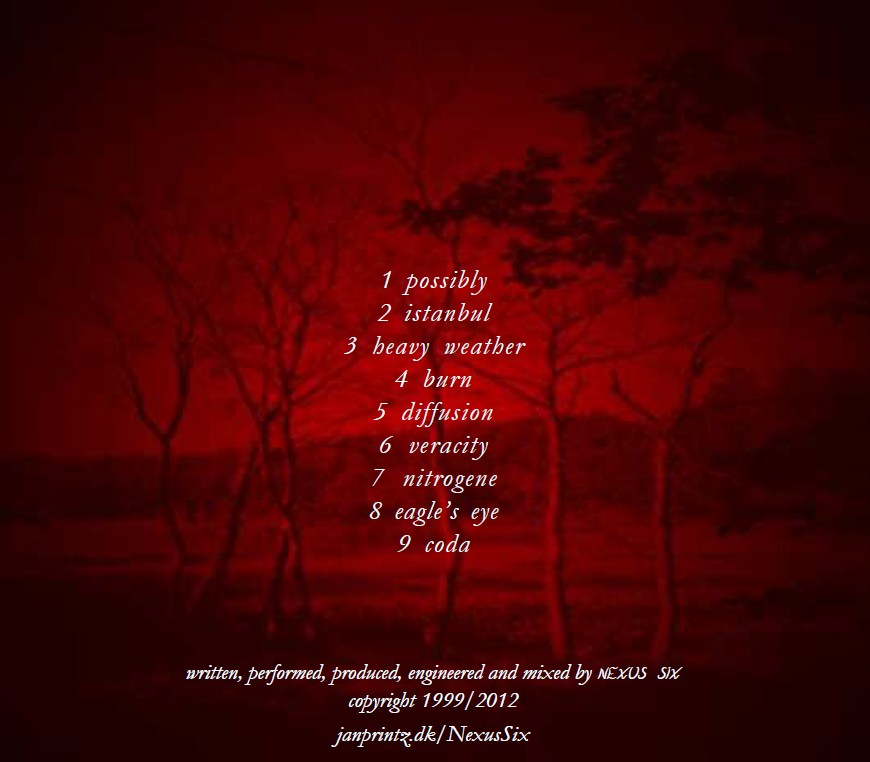 Nexus Six - L

Free stereo & 5.1 surroundsound download site


Teaser here

The third album of Nexus Six. Expected release: 2017 - Listen to a teaser here.
Jesper Pedersen & Jan Printz in
Odyssey
with Lukas Ex